Welcome to our website!
Posted on march 5, 2011,
Tree Planter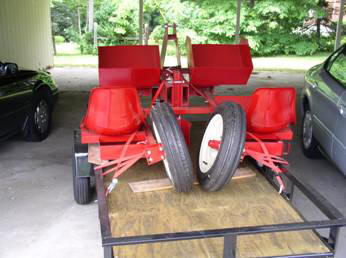 This is a Kelco TP-300 Tree Planter, with a utility trailer. It can plant trees in sod or cultivated soil. The planter is connected by a three-point hitch and can be pulled with a minimum 20 hp tractor. It can plant seedlings, or trees up to three feet in height. The planter comes with either a four foot or a five foot spacer wheel. If you have neglected planting trees because of the back-breaking work required by a dibble bar, this is your answer. Easily towed on its 4' X 8' utility trailer. Requires 1 7/8" tow ball. It may be rented from the Putnam County Soil Conservation District.

Native Warm Season Grass Drill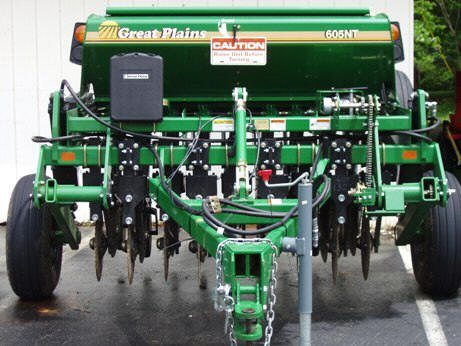 This is a no-till drill designed specifically for planting native warm season grasses. This purchase was made possible through a partnership funding effort between the RC&D Council, Tennessee Wildlife Resources Agency (TWRA), Tennessee Department of Agriculture - Agricultural Resources Conservation Fund (TDA-ARCF), and Quail Unlimited. This effort is designed to assist producers in the Upper Cumberland counties with establishing, enhancing, and managing wildlife habitat and improving water quality.

The drill is available for rent through the Putnam County Soil Conservation District (SCD) in Cookeville. The drill must be used with a tractor that has auxiliary hydraulics, and preferably 60 hp. The drill cannot be towed at high speeds. Planting width is 6.5 feet, and total width is 10.5 feet. The unit has adjustable depth control and variable seeding rate adjustments. For more information, or to schedule the use of the drill, call (931)528-6472, extension 3.
Lime Spreader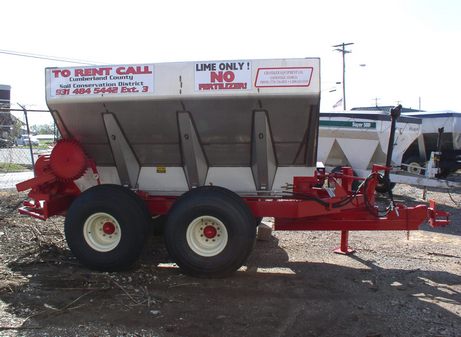 This is an 8-ton pull lime spreader that can be pulled by a tractor. It may be used for lime only and not for fertilizer and can be pulled by a 90 HP or greater two wheel drive tractor or by an 80 HP or greater four wheel drive tractor. This spreader is available for rent through the Cumberland County Soil Conservation District located in Crossville, TN. For more information, or to schedule use of the spreader, please call (931)484-5442, extension 3.